We illustrate your ideas in real-time.
Watch our video below to see for yourself!
We transform complex ideas into illustrations in real time.
— Visual notes increase audience engagement at conferences, events, keynotes, and more —
Digital Graphic Recording
As our graphic artists draw on iPads, the illustrations are projected for the audience to follow along.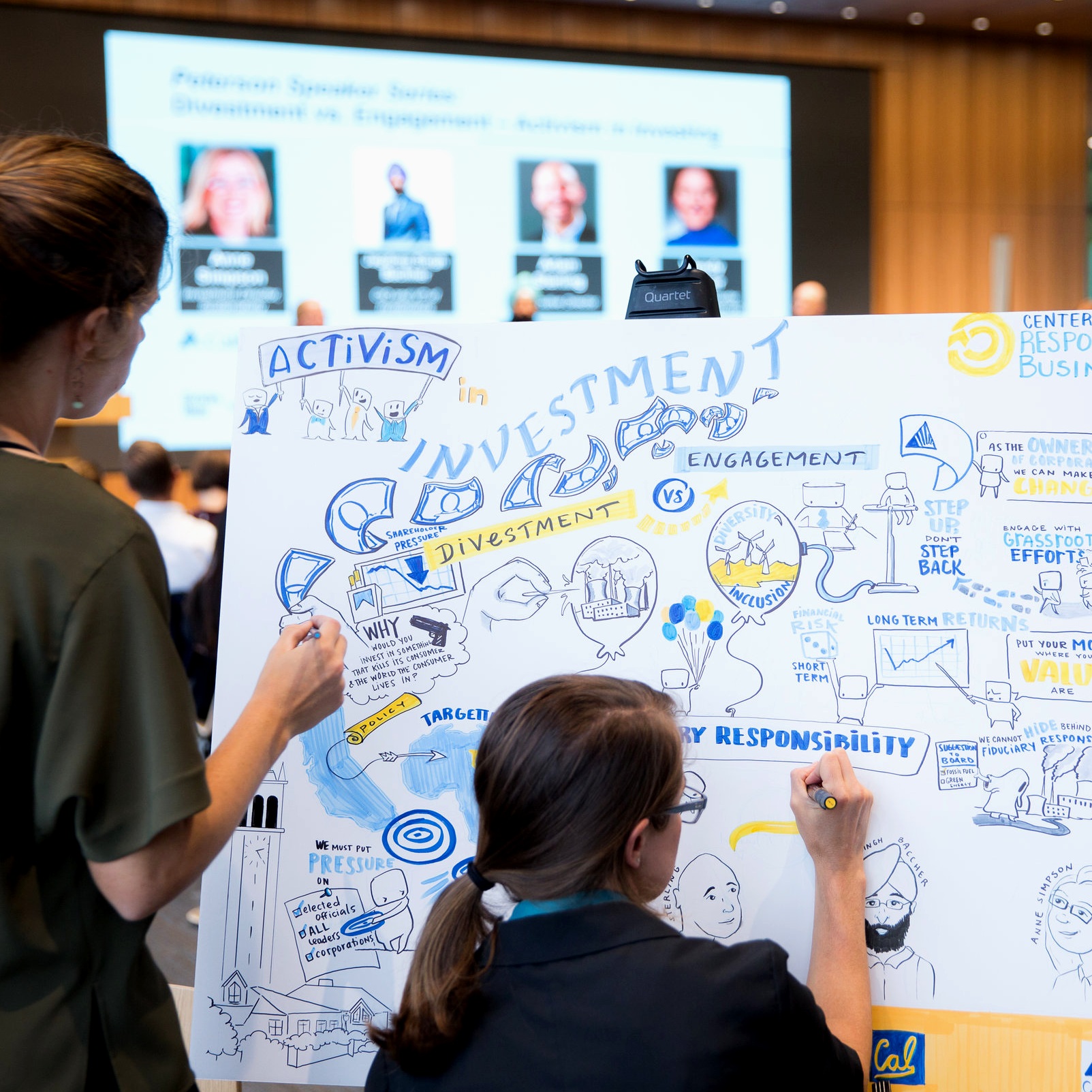 Traditional Graphic Recording
Our graphic artists illustrate on large foam-core boards for the audience to see.